Get a load of this Motor home! While not technically a Motor home, (actually it's a Fifth Wheel towed by an HDT), it features its own garage and they even throw in a car to fill it!
I don't see us trading up to this model anytime soon, it does have its Charms!
FUTURIA – Yacht on Wheels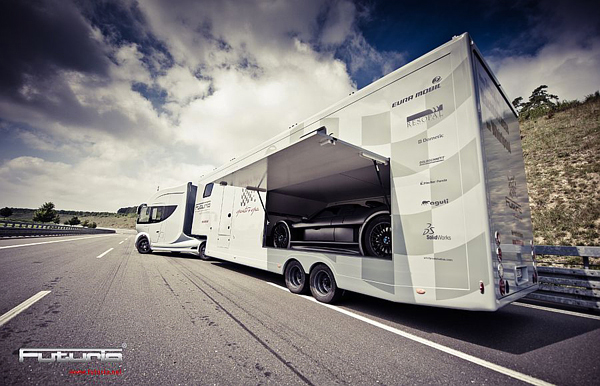 If you like to travel and do not like to travel by sea this luxury motorhome Futuria is for you. The latest in the highest quality motorhomes is Futuria's sports+spa caravan that was recently unveiled at the Caravan Salon 2010 in Dusseldorf, Germany. This mansion on wheels contains everything for luxury traveling: bathroom, bedroom, 11-foot roof terrace with Jacuzzi and even sports car garage. With many other additional features this luxurious caravan will cost you only $840,000.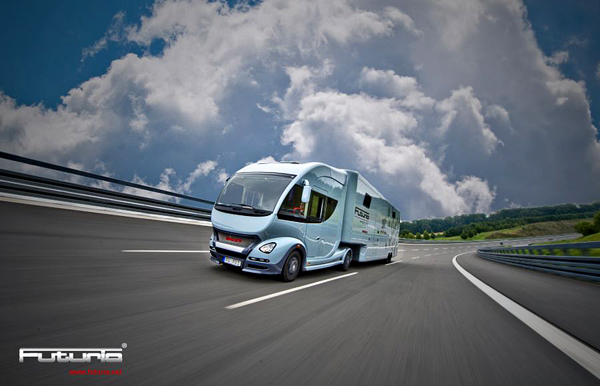 It holds the banked track well!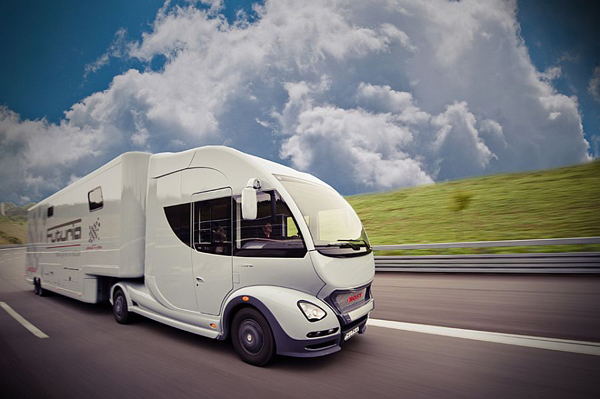 Look! The Very Expensive Photographer just justified his purchase of a Fish Eye Lens!
Looks like a Shuffle Board Court Up Top...not for those with Vertigo! (Are those People trapped up there and signalling for help? How long does it take to put up the Kiddie Fence?)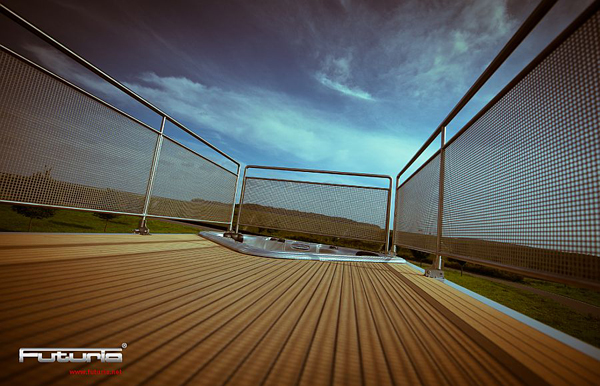 Just what every Senior RV Owner wants...More Stairs! At this price, I think a Tommy Lift Elevator is in order! It would certainly take up less space!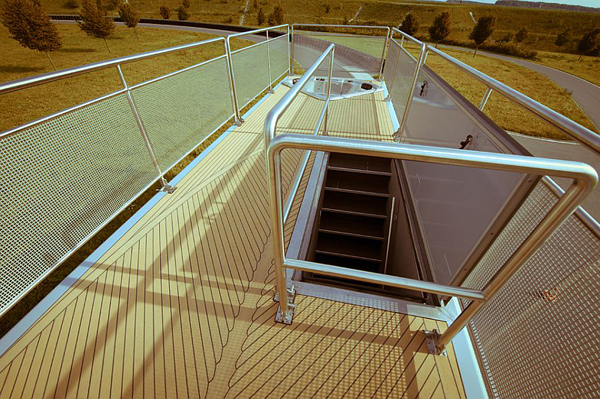 And the hot tub, is there enough water storage and waste storage facilities on board? Of course not. This is more or less a large yard ornament! Would love to see the size and hear the sound of the generator it takes heat the water and to push those water jets!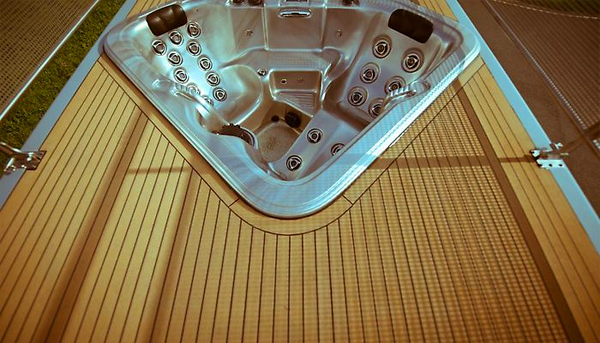 My Husband would like to know it the Young Lady also comes with the vehicle, I want to know where SHE will sleep...maybe in the front seat of the car?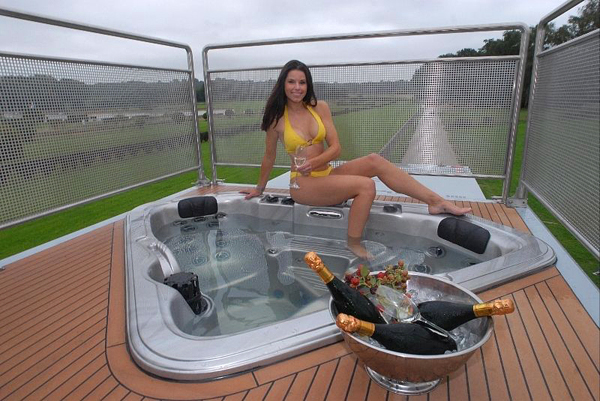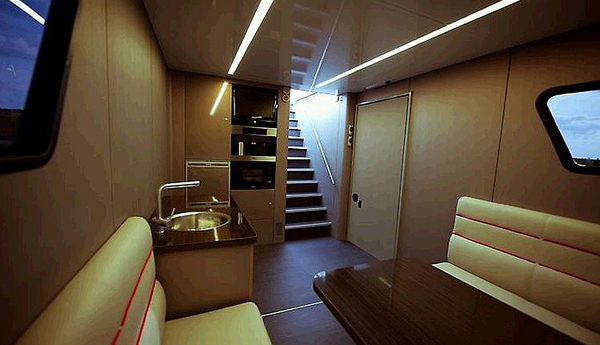 Booorrriing....Looks like the inside of a U-Haul Van....and why the shiny Ceiling? So you can see how boring your interior is from all angles?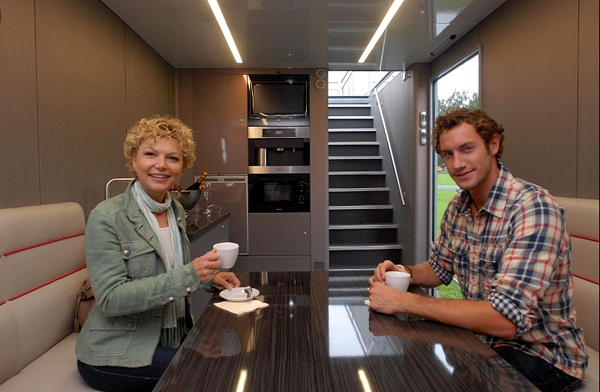 I find it a bit over simplified on the inside and not enough windows, shucks, if you have the time to design and install a hot tub, why not put a slide out and some glass in the rig! A side note: See how happy the Young Man is sitting there sipping Tea with the Strange Scarf Lady? (maybe she is his Mom).
And a U shaped bench dinette...every one knows how convenient they are when the guy in the back corner has to use the BATHROOM, and speaking of that...Is there one?
The Galley...what there is of one, Is That a Red Solo Cup Dispenser on the Wall Cubby above the Knee Height Microwave? Maybe they do have something here!
(Note to self: Unit is soooo expensive could not afford a screen door).
The Dinette would be the first to go for me, I'd want a recliner or two, a larger, lowered television and a fireplace since that's what we already have in our "Ghetto Mobile" in comparison to this model.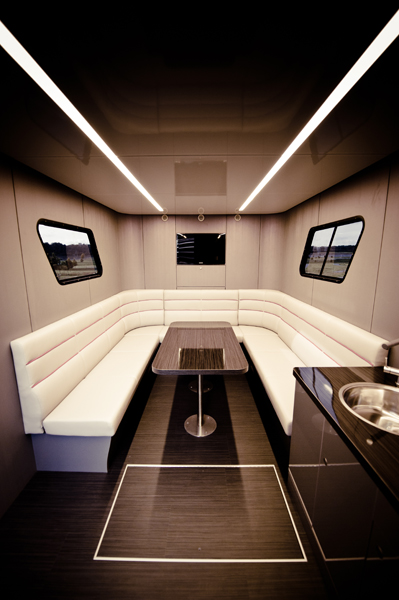 I find the interior Booorrriiiiing....yawn. For the Bucks, I expect more than a glorified garage, but that's just me....hopefully that hatch in the floor is the bathtub sized beer cooler!
Is that a Dentist Spit Sink? Certainly you can't do anything else with that tiny receptacle!
And where, may I ask, is the bedroom? Don't rich people sleep? Maybe the Space Age U shaped Dinette folds down into a Communal Sleep Pit.
Oh Well...Maybe if they just take a hundred pictures of the car in the garage no one will notice this home is unlivable....so they did...see below!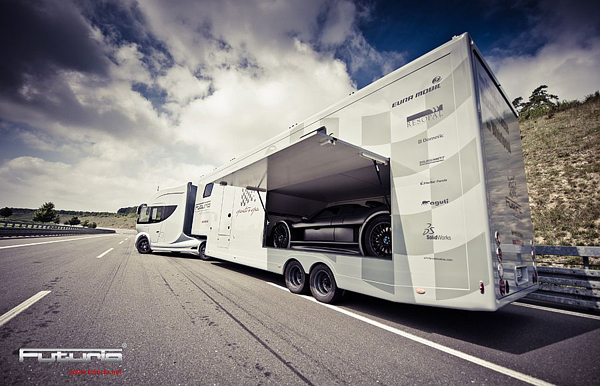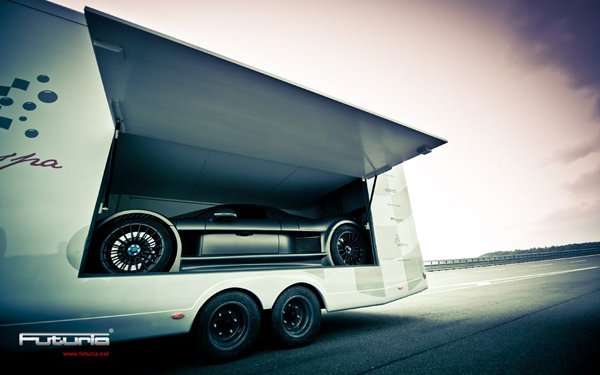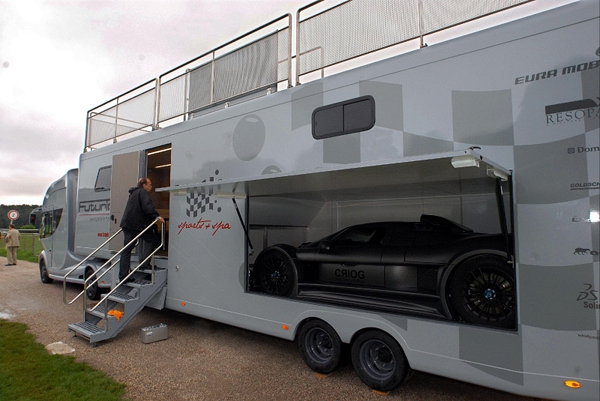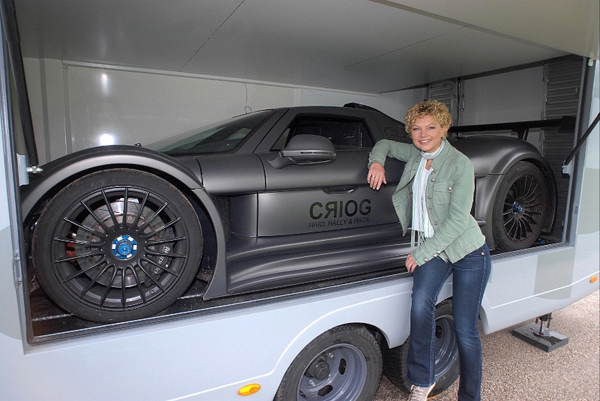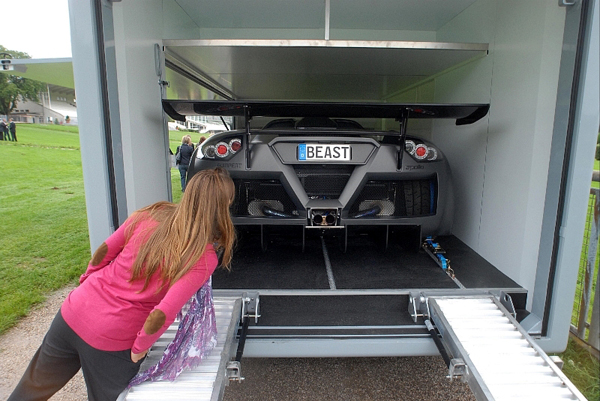 Young lady checking out her sleeping quarters.....
Ahah! Here is where you sleep! Reclining front seats in the cab of The HDT! Foolish me!